Ruth's Chris

A 360º re-launch of America's favorite steak house.
+++
New Website
RCSH not only had an outdated website in desperate need of an upgrade…they had literally dozens of them, because most of the private franchisees had built sites of their own. Including one owner who (had the foresight to) grab the obvious root level domain: www.ruthschris.com.
So we had to not only re-design the main corporate site, we had to claw in as many of the individual local sites as possible, giving each their very own "place" to call home. All while launching the very first API integration with OpenTable, which is still featured as a success case study.
+++
Embrace Mixology
Across the country, Ruth's was already known to be a go-to happy hour destination. Not too uppity…but more like "after work drinks with some class."
So we helped them reimagine their bar business by creating new signature cocktails, new designs, new food, and new ways of engaging their fans.
+++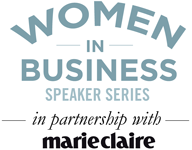 This ground-breaking partnership with Marie Claire covered 50 states, 12 months, and featured some of the most well-known women entrepreneurs in business today (and standing-room only crowds of women professionals). Featured in the New York Times, Forbes, and other major media outlets, we utilized events, in-store activation,
social media, and CRM to establish and maintain a meaningful relationship with an important new demographic. Because, even though founder Ruth Furtel was a ground-breaking woman entrepreneur herself, "Old Boy's Club" is a phrase you don't really want to hear (unless you're an actual club for old boys).
+++
Digital Expressionism
+++
Retail Rollout / TV /Menu Development / National Catering Launch / CRM / LA Food & Wine Festival